Medium Muzzle Brake - threaded 5/8" x 24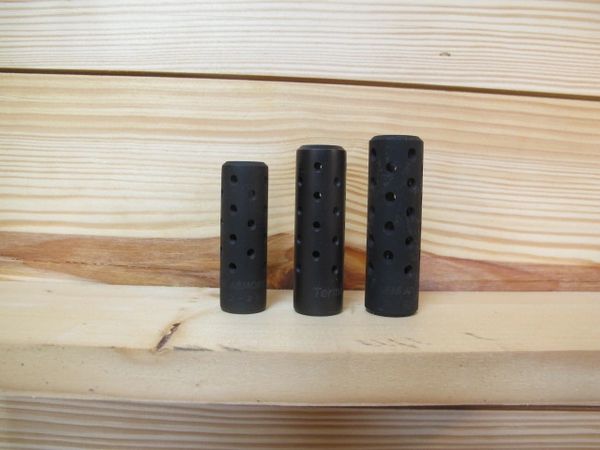 Medium Muzzle Brake - threaded 5/8" x 24
Our 1836 Armory Medium Muzzle Brake was designed for superior performance on AR-10 and larger bore rifles.  The muzzle brake eliminates recoil and muzzle flash enhancing accuracy and handling of the weapon. 
Medium Muzzle Brake with 5/8" x 24 OR 18 X 1 mm threads.  No flats for wrench. Suitable for permanent installation on threaded barrel (Lok-tite).  Recommended for AR-10 type rifles and standard rifles in calibers 300 Blackout through 7mm Rem Mag
Length:       2.85"
OD:             0.870"
Weight:       2.70 oz.
Finished in your choice of Cerakote (Matte Black, OD Green, Desert Tan) or Natural Stainless (Matte or Polished)

Reviews