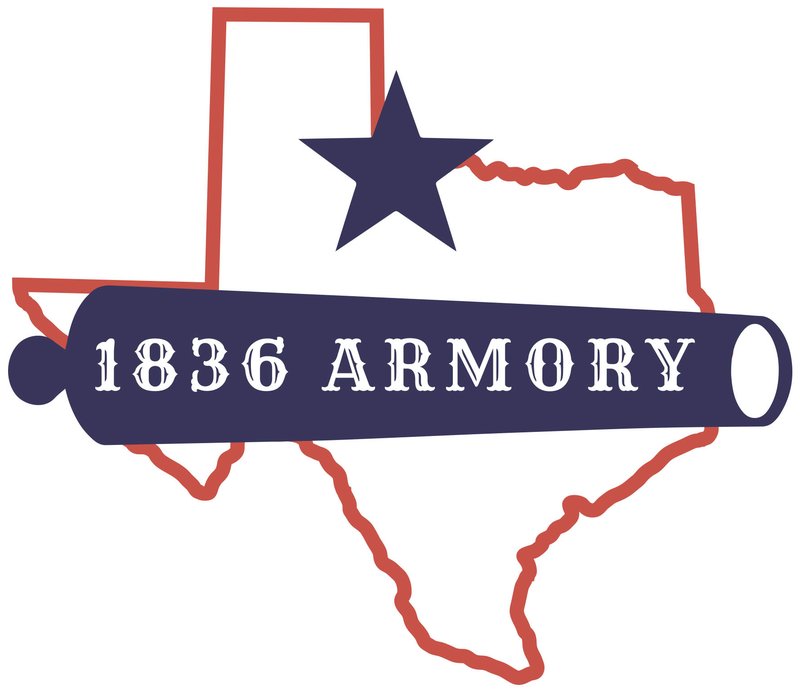 How to Buy a Silencer
And
Complete Application for Tax Paid Transfer and Registration of Firearm (Form 4)
The process of buying a silencer or suppressed weapon is relatively easy. There are a few additional
steps for a silencer only and a few additional twists and turns for an integrally suppressed weapon. In
the eyes of the ATF all silencers, moderators, and suppressors are called "Silencers" and are classified as
a "Firearm" and will be referred to as such.
 For simplicity's sake, these instructions will address a silencer only purchased by an
individual.
 Integrally suppressed weapons will be addressed in a separate section at the end.
 Trust formation and application should be done with Texas Law Shield
(texaslawshield.com) or your attorney of choice. A separate document on the 1836
Armory website (1836armory.com) provides a brief discussion of trust and how the
Form 4 will differ.
 YOU WILL NEED A SEPARATE FORM 4 FOR EACH SILENCER or NFA WEAPON THAT YOU
REGISTER
 SALES PRICE OF THE SILENCER OR SUPPRESSED WEAPON DOES NOT INCLUDE TAX
STAMP APPLICATION FEE OF $200
Step 1: Be sure that you are legally able to purchase a silencer. If you can purchase a firearm
over the counter from a gun store and be approved by the NICS check then you can purchase a silencer.
There are no additional requirements above the standard ability to legally purchase a firearm. If you are
unsure, have a NICS check run to be sure that you are approved. There is no reason to go through the
time, expense, and trouble of applying if you won't be approved.
Step 2: Select your silencer Pick your size and caliber for your proposed usage.
Step 3: Pay for your silencer No Form 4 will be submitted until full payment for the silencer has
been received. If your application is disapproved for any reason, there will be a 50% restocking and
paperwork fee. If you decide later after the Form 4 has been submitted that you want to cancel the
order for any reason, the 50% restocking and paperwork fee will still apply.
Step 4: Gather your documentation 1836 Armory will supply you with a partially completed Form 4
with silencer information and serial number, etc… We will also supply you with official ATF fingerprint
cards for your use. You will need to provide:
A: Three color passport photos (2" x 2") of a frontal view of the applicant to be affixed to the
application. You can have these done for a minimal cost at most CVS or Walgreens Pharmacies or any
place of your choosing. You may wish to have more of these done for future use but must use photos
taken within one year for applications.
Note: The ATF says you only need two for the first two copies and not the CLEO notification. You may
wish to attach the third photo to the CLEO copy. It is only a notification so the application cannot be
rejected if you choose not to.
B: Two completed fingerprint cards. You MUST use the official ATF fingerprint cards provided.
Some police departments will try to use their own. Be insistent and demand that they use the ATF
cards. You can get these fingerprint cards done at most law enforcement offices. Costs vary but are
minimal. If you need several, shop around for price. One local sheriff department was charging $15 per
set and the local police department in the same town was charging $10 total for as many as requested.
If you plan to buy more silencers in the future, 1836 Armory will send multiples so that you can have
them done at one time and file them for future use.
On fingerprint cards, most blanks will be filled out by person taking prints after confirming your ID. Your
reason for fingerprinting is "ATF Form 4 Application".
Step 5: Complete your paperwork
There are three parts to the Form 4. You will need to complete the same information on all three copies
as required. (CLEO copy does not have serial number or credit card info, for example)
1. The first is the ATF copy that they will keep on file.
2. The second is the copy that they will return to 1836 Armory with the Tax Stamp attached to
authorize us to release the silencer to you. You will receive this approved paperwork with
Tax Stamp from us at the time of pickup.
3. The third copy is a notification of the transaction to your local law enforcement agency.
Note: In the past an applicant had to have the Chief Law Enforcement Officer in your area
sign for approval. This has changed as of July 2016, and you just have to notify them.
Attached to this document is an example of a Form 4. The yellow highlighted areas are to be filled out
by the applicant (transferee). Green highlighted areas are for signature in original ink. You must fill out
every applicable blank. You must answer the questions truthfully and completely. The official ATF
instructions are also attached and you should use them for guidance. 1836 Armory will assist in any
questions but may refer you to ATF NFA Branch on any peculiar circumstances for clarification.
For clarity: Question 18's answer will be "none" if you are filing as an individual. It will be the total
number of people listed on the trust (including the principal) if you are filing as a trust.
For section 20 (Payment) you can select credit card and fill in your information as requested or select
check or cashier's check. We recommend check made out to Bureau of ATF so that you will know when
the check clears and processing has begun and you can attach a copy of both side of your canceled
check to your approved Form 4 with Tax Stamp for a complete record.
Step 6: Send completed Form 4 to:
1836 Armory
P.O. Box 2130
Orange Grove, Texas 78372
Include: Two Fingerprint cards
Check made out to Bureau of ATF, if desired.
Attach photos to appropriate place on all copies.
Please send in an 8.5" x 11" envelope and do not bend fingerprint cards
Do not send notification to Chief Law Enforcement. We will send it after review "Deliver Receipt
Requested" so that you may include this in your copy of the documentation.
Step 7: The Hard Part 1836 Armory will review the paperwork and assist with any questions.
We will submit the application by Registered Mail and notify you via email that it has been sent.
By now you are wishing you could get your hands on the silencer. But we cannot release the silencer to
you until receipt of the approved application with the Tax Stamp attached. The NFA Branch of the ATF
takes quite some time to approve. You can find estimated times on the ATF website (ATF.gov) or on
various websites. These times generally run from 6-8 months with some taking up to a year. This is an
estimate only and no guarantee of waiting time. If you have a previously approved application, we can
attach a copy which may or may not speed processing time.
Note: I am advised by the ATF that they received 300,000 applications just prior to a rule change in July
2016 and are still working through the backlog.
Step 8: Approved Form 4 application received. Once the approved application is received, we
will contact you for pickup. We will need to fill out a ATF Form 4473 at that time for record only as no
NICS check is required. Silencers can be mailed and a Form 4473 filled out and sent to us. This requires
shipping to the Chief Law Enforcement Officer and some additional waiting time. This procedure is
covered in another document.
Go have fun with your silencer. Remember to have a copy of your approved
Form 4 and Tax Stamp with you always. I personally keep the original in a safe
at home and have copies in each vehicle and my shooting range bag and hunting
bag.
This document is not intended to advise on the legalities of use of the silencer as they vary from
jurisdiction to jurisdiction. The information is available on the web. Or you can join an organization
specializing in this such as Texas Law Shield.
Integral Suppressed Firearms
If you have chosen an integrally suppressed firearm from our offerings, there is a little more paperwork.
The gun itself and the suppressor / integral barrel are considered two separate firearms but only one is a
NFA Firearm. If, for example, you were to purchase a AR-15 with an integral suppressor, you would
need to complete the Form 4 just like above on the Suppressor / Barrel along with the ATF Form 4473
for it. In addition, you would need to complete another Form 4473 for the firearm itself.
If you choose an MPX with a SBR (Short Barrel Rifle) conversion and a separate screw-on suppressor, this
would be considered 3 firearms with two of them being NFA Firearms. So you would submit two Form 4
applications along with two separate $200 fees and would have to fill out 3 Form 4473s before receiving
your weapon.
This is the law. It may not make functional sense, but it is the law.