Magnum Muzzle Brake -- threaded 5/8" x 24 or 18 x 1 mm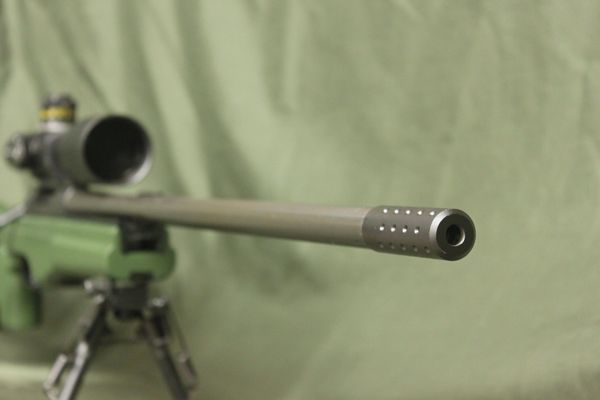 Magnum Muzzle Brake -- threaded 5/8" x 24 or 18 x 1 mm
Our 1836 Armory Standard Muzzle Brake was designed for superior performance on large bore magnum rifles including Sako TRG and Tikka.  The muzzle brake severely reduces recoil and muzzle flash enhancing accuracy and handling of the weapon. 
Magnum Muzzle Brake available with 5/8" x 24 or 18 x 1mm threads.  No flats for wrench. Suitable for permanent installation on threaded barrel (Lok-tite).  Recommended for TRG type rifles, large bore and bull barreled rifles in calibers 308 Win. through 300 Win Mag
Length:       3.05"
OD:             0.940"
Weight:       4.0 oz.
Finished in your choice of Cerakote (Matte Black, OD Green, Desert Tan) or Natural Stainless (Matte or Polished)

Reviews