22LR Ruger MK IV Pistol - Integral Suppressor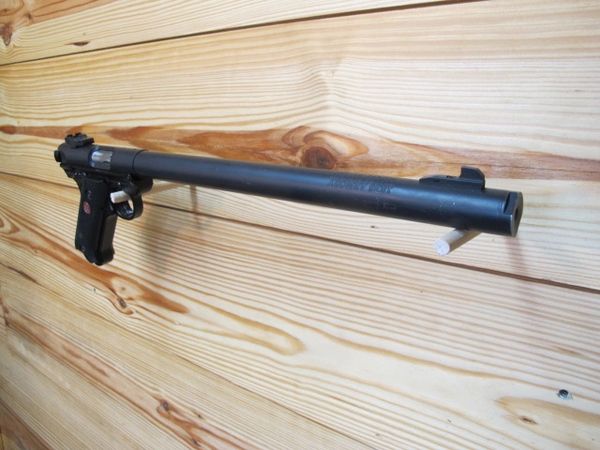 22LR Ruger MK IV Pistol - Integral Suppressor
The 1836 Armory 22LR Integral Suppressed Pistol is based on a Ruger Mk IV Frame.  Available with a 9" or  13" integrally suppressed barrel, it is "Hollywood Quiet" and maintains good balance and feel.  Just the medicine for those pesky varmints around the house. 
The 13" version is specifically designed for hunting.  With a long sight radius it is well adapted for long shots.  Weight is low due to the hollow sleeve over the barrel holding the baffles.  
The 9" version is more concealable and is a little louder than the 13" version.  
Based on the Ruger Target MK IV, it retains the factory target sights.
Barrel available in Cerakote Matte Black and Polished Stainless Steel
Reviews