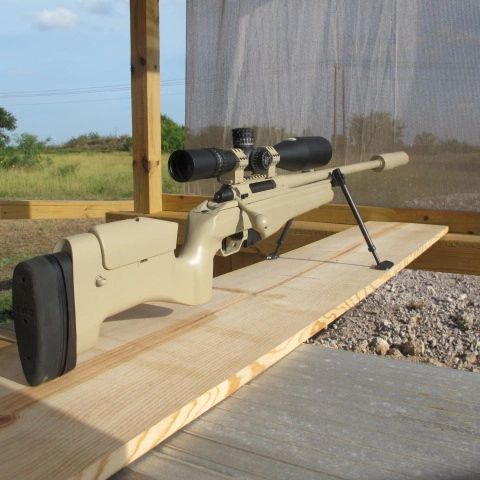 Sako TRG42 338 Lapua
The Standard Bearer in Sniper rifles.  This gun has been hand tuned by a master gunsmith and is capable of 6" groups at 1100 yards in the hands of the right shooter.  (Not me !!!)  Fully adjustable stock and trigger.  Comes with Sako original bipod and muzzle brake.
Optional are the 1836 Sniper suppressor ceracoted to match and a mounted Nightforce 8 x 32 NXS Scope.  Both of these are already fitted to the current gun and tuned to shoot.  
Custom builds and ceracoating are available as well.  
Reviews