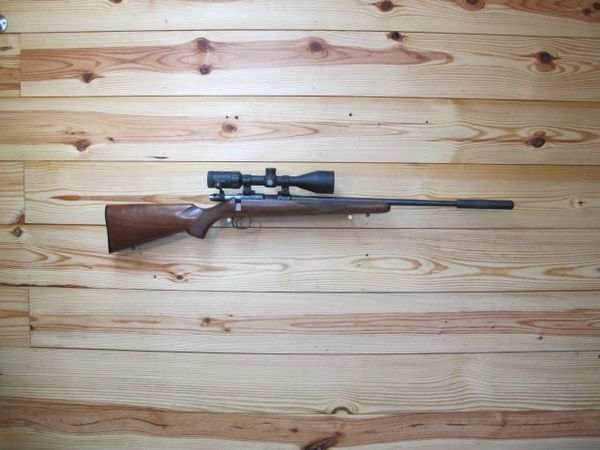 CZ 455 Threaded. Demo
CZ 455 Demo.  CZ is dropping the Model 455 from its product line.  As time moves on, so must I.  The 457 is replacing the 455 and I must demo what I can get!!!
This is a fine gun.  Very nice wood.  Minor dents and dings due to use.  Not too many rounds through it.  Includes Sig Sauer Whiskey 3 - 4 - 12 x 50mm scope and muzzle brake.  
Add a 22 Verminator suppressor at a discounted price for a sweet shooting combo.
Reviews